FREE ESTIMATES | GREAT QUALITY | HONEST | GREAT PRICING | LOCALLY OWNED AND OPERATED

Roof Replacement in Phoenix Area
---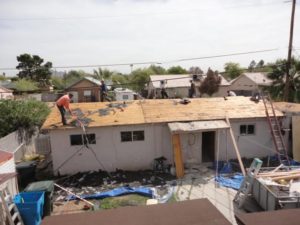 When your roof has been damaged by storms or other bad weather, it's important for you to receive an immediate roof replacement. In Phoenix, AZ, Advanced Precision Roofing is a full-service roofing company with a staff of skilled professionals who have more than 50 years of experience in the industry. We are a family-owned business serving both commercial and residential clients with a variety of options for roof services, including total roof replacement.
Reliable Options from Our Roof Replacement Company
Our roof replacement company is dedicated to providing you a new roof for your home or business as soon as possible, so contact us immediately when it receives damage that requires more than a simple roof repair. Each replacement begins with a complimentary inspection from one of our professional roof technicians, who thoroughly examine and assess the extent of the damage to your roof. If we determine that the damage requires more than a simple repair or that a replacement is a better option in the long run, we will prepare for the replacement.
Saving Our Customers Time with Reroofing Services
After deciding the best choice for your roof, we give you a free estimate for the cost of the reroofing process. Rather than removing the existing roof, this technique simply consists of applying a brand new roof over the current roof. This saves you both time and money, and keeps your roof protected from the elements for the duration of the replacement.
It also eliminates the need to dispose of the current roof's materials, making the process that much more efficient. We recommend this solution for home or business owners whose existing roof is in decent condition, not those whose roof is in need of a total replacement.
Starting Over from the Top Down with Total Roof Removal
If we decide that your roof is beyond repair and not worth attempting to reroof due to extensive damage or other problems, then we provide roof removal services before replacing your roof and installing a new one. This service begins with an assessment of the property around your roof and is followed by a removal and proper disposal of the roof.
After an initial inspection of the surrounding areas and the roof itself, we carefully strip the current roof and dispose of its materials in a nearby bin. We then carry the old roof away and get to work on installing a new roof to make your home or business look better than ever before.
Contact us when you're looking for a roof replacement for your home or business. We serve clients in Mesa, Tempe, Gilbert, Phoenix, and Glendale, Arizona, and the surrounding areas.
[contact-form-7 id="146″ title="Contact form 1_copy"]
100% CUSTOMER SATISFACTION!

FINANCING AVAILABLE

WE'LL BEAT ANY WRITTEN ESTIMATE!

DEAL DIRECTLY WITH OWNER!

FREE DETAILED INSPECTION REPORTS WITH PICTURES!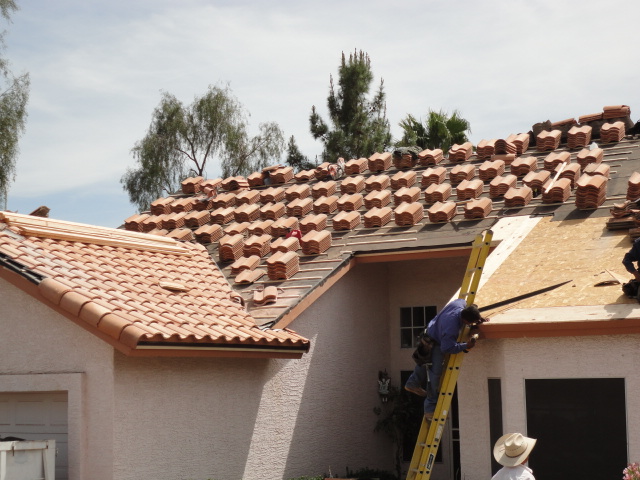 We offer highly skilled technicians that understand roof systems of all kinds, who will give you the most Honest information on your waterproofing repair/replacement needs. Large or small we do it all.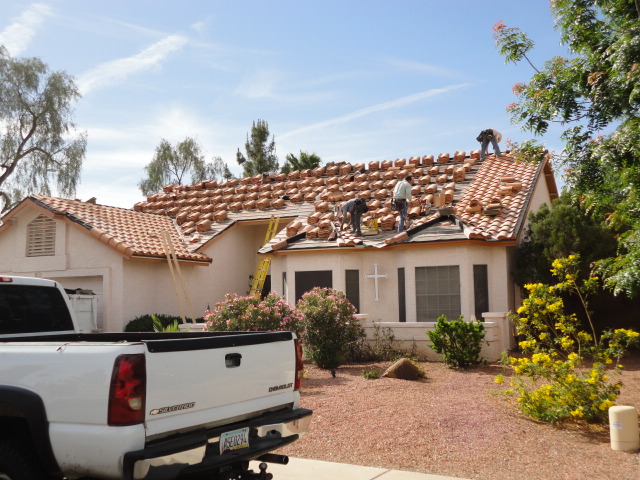 Our knowledgeable staff will custom design a new roof installation tailored to best fit Your Home. We optimize roof venting for increased energy efficiency when possible, We use advanced underlayment waterproofing to extend roof lifespan/performance and offer a lifetime (50 Year) Tile Roof waterproof system.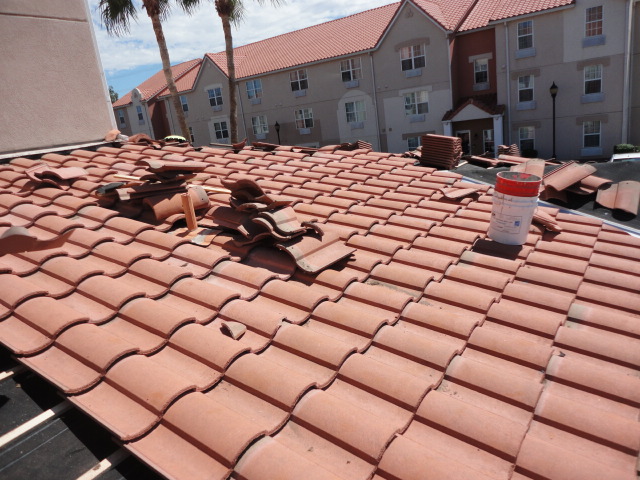 Continuing our reputation as industry leaders in Advanced Roof Waterproofing Materials Options, We install all commercial roof systems; Shingle, Tile, Foam and Flat with the addition of a Liquid applied Rubber Membrane Roof Restoration System that can waterproof where most systems fail.
Why Choose Us?
100% CUSTOMER SATISFACTION!
FINANCING AVAILABLE WE'LL BEAT ANY WRITTEN ESTIMATE!
DEAL DIRECTLY WITH OWNER!
FREE DETAILED INSPECTION REPORTS WITH PICTURES!
Office Hours:
Monday – Friday: 6:00 am – 5:00 pm
Phone:
Service Area:
Phoenix, Scottsdale, Tempe, Mesa, Chandler and Surrounding Areas
[contact-form-7 id="146″ title="Contact form 1_copy"]